Your opportunity to support the flow of ideas from Victoria University of Wellington to industry with Viclink
.01
ABOUT VICLINK
Viclink is seeking to amplify the commercial impact of the University's research by developing the Innovate Fund, an opportunity to contribute to supporting research translation with significant impact.
As part of Victoria University of Wellington, Viclink is deeply connected to both research and ambition, acknowledging the power of trailblazing research, protecting its integrity and transforming it into valuable assets that sustainably grow our region and change lives.
Viclink's Innovation Incubator helps translate world-leading research into commercial reality that helps deliver wide economic impact and solves some of the social and health issues facing society, all while producing well-rounded entrepreneurs. To find out more, you can watch a quick video overview here.
VICLINK'S SUCCESS
Viclink is a highly successful technology transfer office, supporting the research of Victoria University of Wellington. Viclink's robust approach to research translation has a demonstrable track record in delivering high quality outcomes.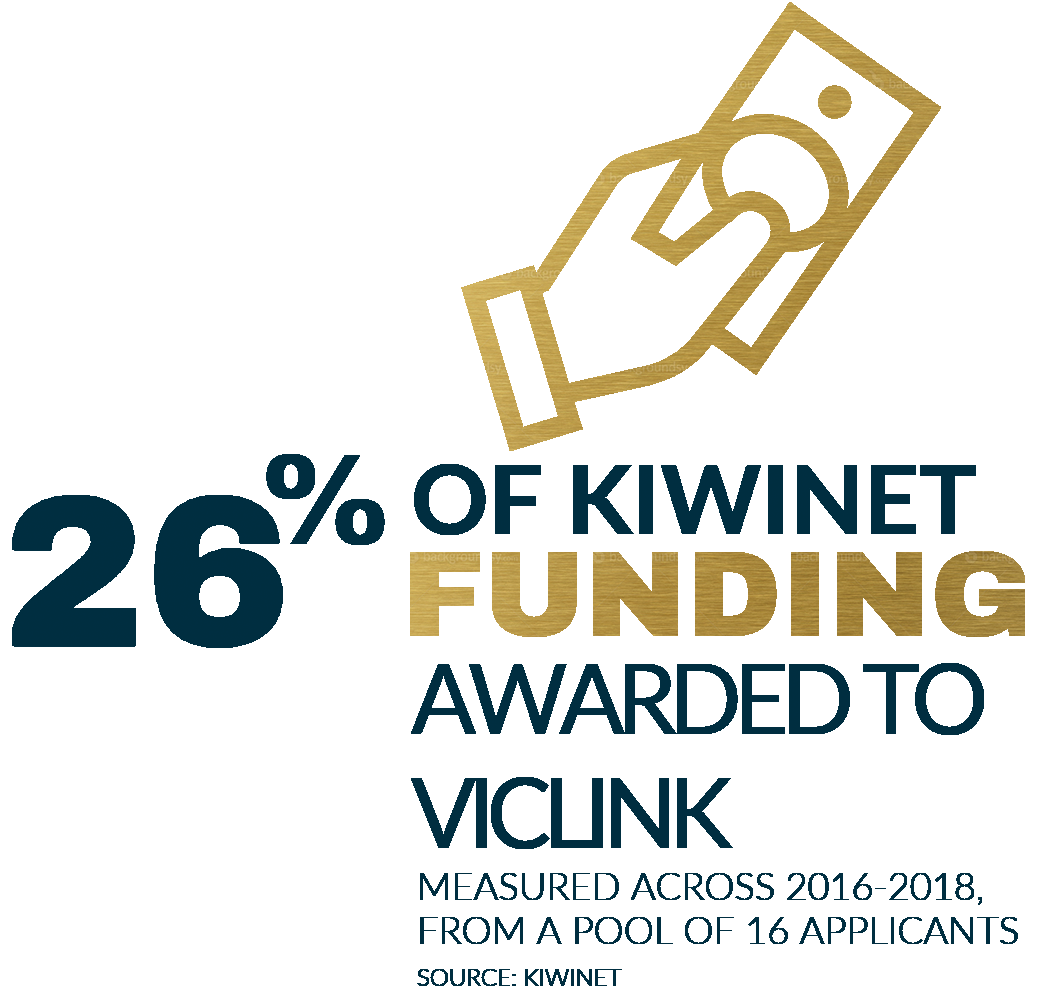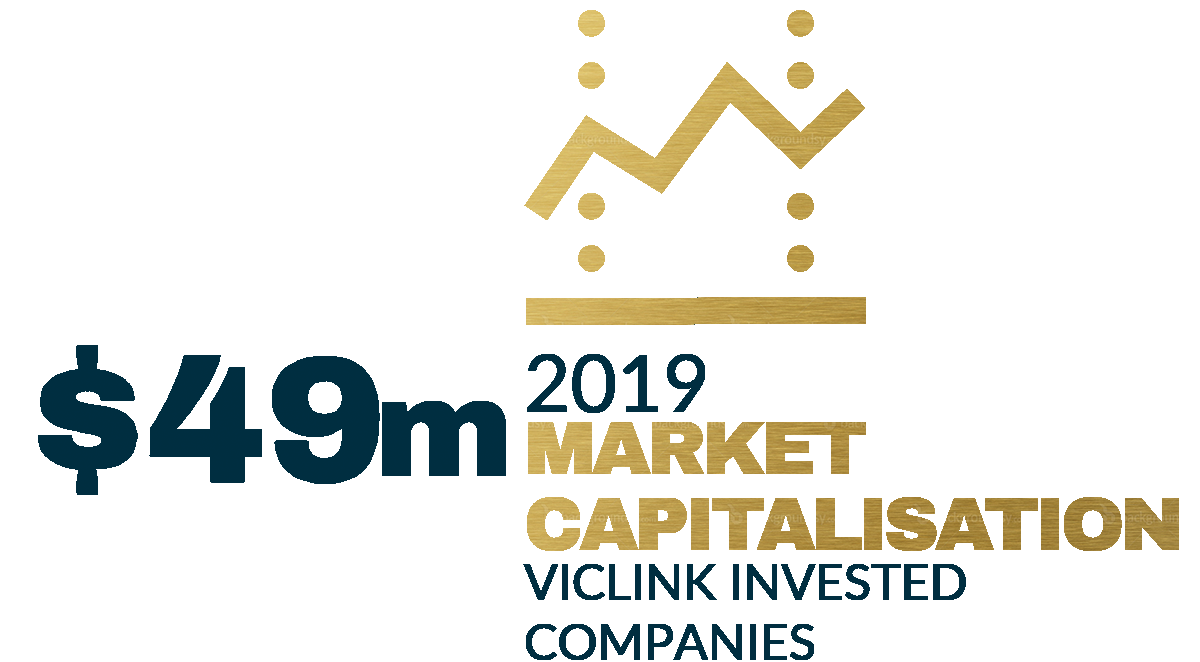 What is the Innovate Fund?
The Innovate Fund is a specialised proof-of-concept fund enabling the assessment, de-risking and delivery of a number of new deep-technology businesses, emerging from the Viclink development pipeline.
A proof-of-concept fund provides a recognised entry point for donors looking to support research-driven economic, social and human impact. It is a globally recognised model to attract early funding.
Funds will be dedicated towards the translation of early stage research through to the delivery of commercial results.
Viclink nurtures early-stage opportunities from research through to spin-out inside our Innovation Incubator. This purpose-developed wrap-around programme within the Viclink ecosystem is designed to deliver robust commercial results and confident, well-rounded entrepreneurs.


How does the Innovate Fund work?
Donations are made into the Innovate Fund, and deployment of funds is managed by Viclink. Viclink will seed the fund with up to $1m in the first year and seek to raise the balance to establish a $10m total fund. Innovate Fund investment in Viclink is eligible to be matched dollar for dollar by the New Zealand Government, via the Kiwi Innovation Network (KiwiNet) Pre-Seed Accelerator Fund (PSAF).
The Innovate Fund will be maintained through the Victoria University Foundation, in a non-endowed fund. Interest and a proportion of returns from resulting spin-out companies will be reinvested in the fund. The fund will have a dedicated fund manager and development opportunities will be independently assessed against pre-agreed criteria via the KiwiNet Investment Committee.
Viclink's robust approach to research translation identifies early-stage IP that would benefit from acceleration through funding. This process is underpinned by independent validation through the Kiwi Innovation Network (KiwiNet) Investment Committee, a New Zealand Government funded organisation supporting research commercialisation in New Zealand.
This early-stage intellectual property becomes a pipeline project inside our Innovation Incubator and Viclink wraps support around to develop the entrepreneurial academics and grow their idea to a commercial outcome.
Donors will receive quarterly reporting on fund progress and deployment.
Donations over NZ$10,000 are welcomed.
.03
FOR WHOM
Who might be interested?
Viclink is seeking individuals focused on contributing to the translation of world-leading science and technology research into tangible outcomes.
If you have a curiosity about the innovation coming out of New Zealand, then a contribution to the Innovate Fund will allow you to be part of research translation from the very beginning.
Economic impact
You are motivated by commercial outcomes and you are looking for future investment opportunities. You also have an interest in contributing to the development of a knowledge economy, and a focus on job and wealth creation.
Future investment opportunities that will interest you could include the 'first right to invest' into new Viclink spin-out companies coming out of our Innovation Incubator and early insight into pipeline projects for future investment.
CASE STUDY: New technology that deploys highly sensitive detection devices in the field for rapid actionable results. The Inventor – Dr Shalen Kumar sees this platform becoming a >$100M industry global leader.
Social impact
Focused on the 'big picture', you are looking for philanthropic opportunities with a social angle – you like to know that you are contributing to strong social outcomes.
You may be specifically engaged in particular sectors. Victoria University of Wellington has world leading strength across health + biotechnology, energy + environment, materials science + instrumentation and engineering + digital, some or all of which could be of interest to you.
The opportunity to be involved in translating new science and technology research for social good is important to you.
CASE STUDY: World-class chemistry experts within The Ferrier Institute have a vision to create a world where your body can cure cancer. A recent success is a drug called Mundesine®.
Human impact
You have a deep interest in outcomes for people and are motivated by having a direct impact on their development. You are well-networked and will enjoy connecting others who can bring skills, opportunities as well as donations into the ecosystem.
Your involvement with the Innovate Fund will enable you to contribute
to individuals and teams operating inside the Innovation Incubator ecosystem, Helping to grow New Zealand's talent base through mentoring, governance and supporting scholarships.
Case Study: Academic entrepreneur, Dr Brendan Darby credits mentorship from Viclink with helping him become a first time CEO of Viclink spin-out, Marama Labs.
.04
DONATE
Thank you for your interest in joining the Innovate Fund ecosystem. It's easy to donate!
Please contact Viclink CEO, Anne Barnett to discuss your donation. Anne would be happy to discuss your interests and unique expertise as well as your donation, and how that will be used to accelerate the translation of world-leading research from Victoria University of Wellington.
Anne can be reached on +64 22 108 8110 or anne.barnett@viclink.co.nz.
Donations are welcome from NZ$10,000.
.05
CONTACT
More information
To find out more about Innovate Fund opportunities and request a copy of the Innovate Fund brochure, or to make a donation, contact…
Patricia McGarr
Impact Philanthropy-Impact Investment, Victoria University Development Office
Email: patricia.mcgarr@vuw.ac.nz
Phone: +64 4 463 5871